Skip to Content
Intimate
meets
iconic
---
Between Pacific shores and Sonoran landscapes, Kirkwood Collection creates boutique experiences that feel like a deep breath of fresh air. With every little comfort and awe-inspiring location, see for yourself what sets us apart from other California hotel management groups.
---
From picturesque Palm Springs to Santa Barbara and Monterey Bay, our hotel collection is built on dream destinations.
La Serena Villas
Seven Gables Inn
Hideaway Santa Barbara
Del Marcos Hotel
Garden Street Inn
Blue Sands Inn
Centrella Hotel
The Palm Springs Hotel
The Three Fifty Hotel
97 Lake Shore
BRINGING HISTORY
TO LIFE
ICONIC DESTINATIONS
---
You'll find our hotels and residences in some of the world's most captivating destinations. We reimagine landmark properties that give our guests the best of both worlds - a dream escape while being steps away from the city's best attractions.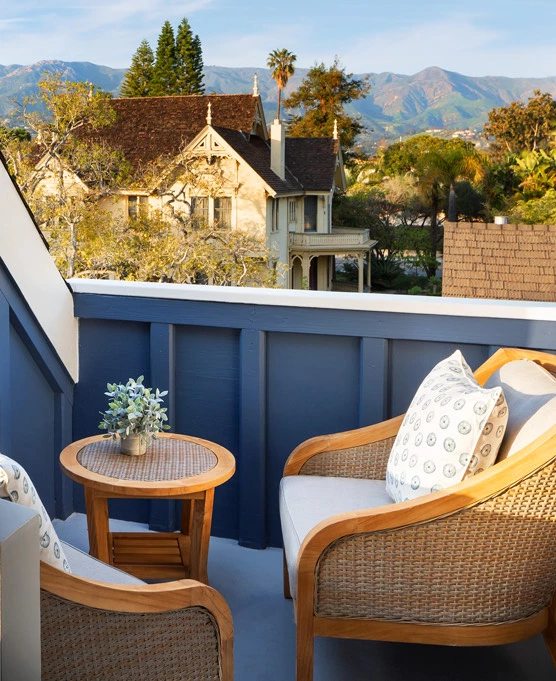 BRINGING HISTORY
TO LIFE
FAMILY VALUES
---
As a family business, we're rooted in community. Our passion for bringing people together drives everything we do and is the heart behind our team's committed service to each other and to our guests.
BRINGING HISTORY
TO LIFE
ELEVATED EXPERIENCE
---
Experience a fresh take on luxury at our intimate getaways. Each unique space is thoughtfully designed and complete with comforts, from Champagne at check-in to a chef-prepared breakfast, that leave guests feeling blissful.
THIS KEY
UNLOCKS
SO MUCH MORETHAN A ROOM